We are CLOSED for the 2023 season!! Thank you everyone for a great year!!
NEW location!!
17406 Rt 5 and RT 92 East Moline Il 61244 
Email, call or text us for information about GellyBall  and 50 CAL parties.
Hours: We are open Saturdays 9AM – 5PM and Sundays 10AM – 5PM.
Rentals:
For groups of 14 people or less is $45 + tax
For groups of 15 people or more is $35 + tax
Both, under 14 people and over 14 people, group rentals include:
Gun
Mask
A bad of 500 paintballs
Find more information on our Hours and Rates page.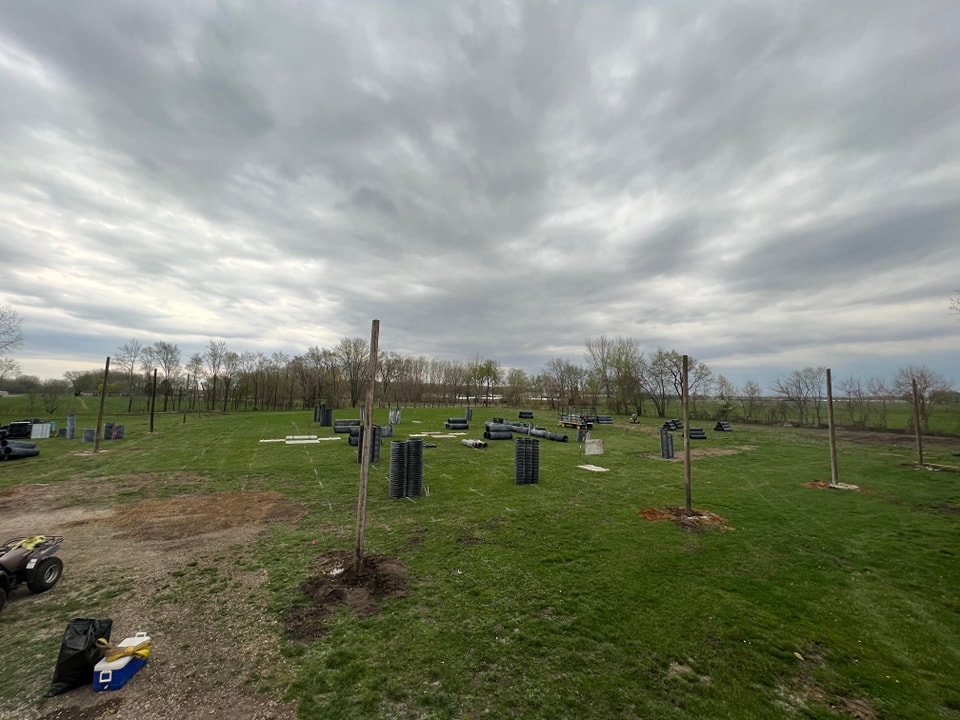 Address:
17406 Rt 5 & Rt 92
East Moline, IL 61244
Field Info:
Our facility is currently setup for hyperball. We are working to get our speedball field built and ready to play!
We are available for private parties, or any group to come out and play! We rent in 2 to 4 hour time slots and can accomodate up to 45 people needing rental equipment at this time!
If your group is 10 or more, call us to reserve your time and equipment!
Phone: 309-428-3228